&nbsp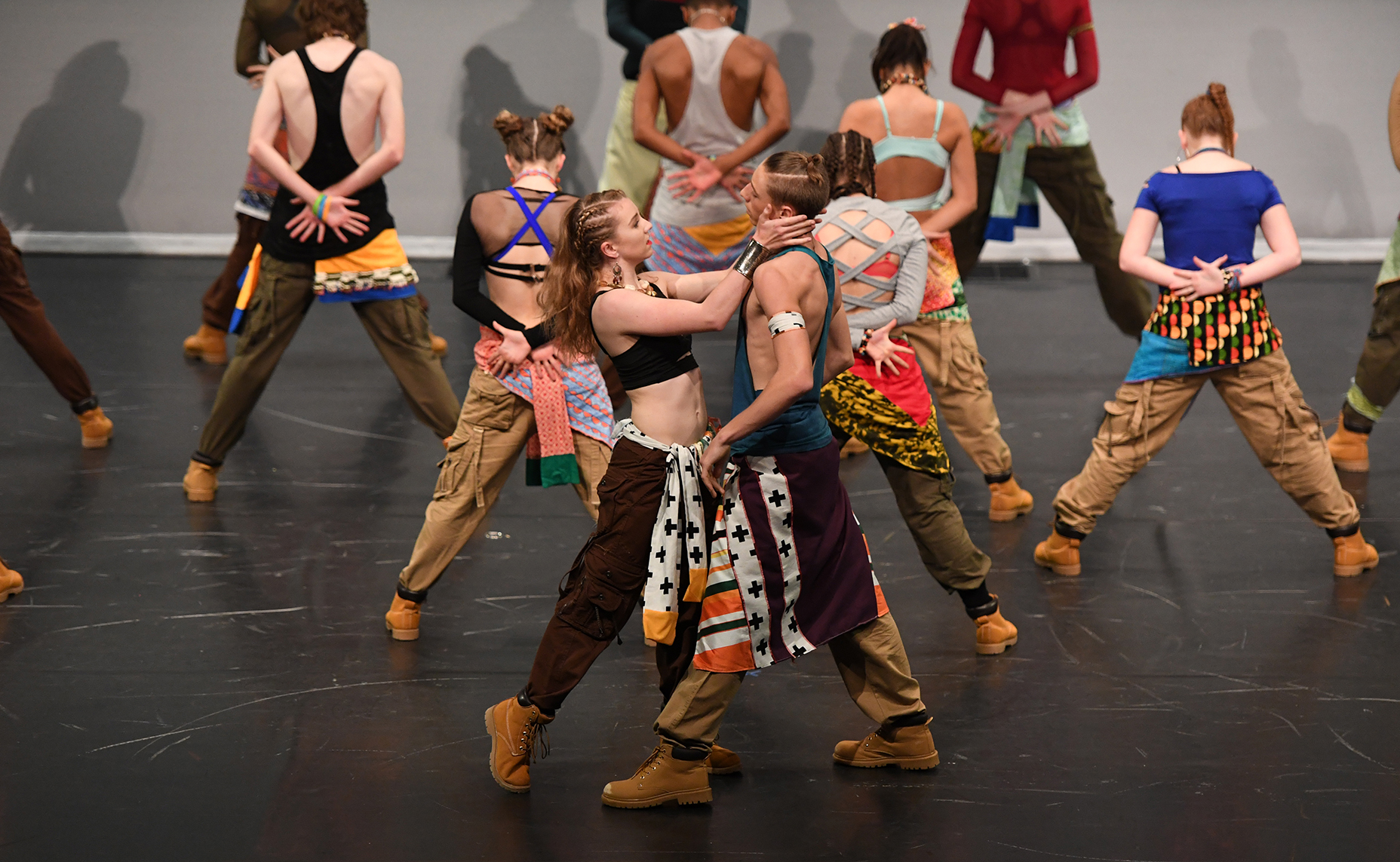 Term 2 is almost at a close and it has been jam packed with rehearsals, sewing, costumes, sweat and old fashioned hard work! Here's the down-lo on what went on these last few crazy weeks we like to call 'Eisteddfod Season'!
Week 7 came upon us incredibly quickly and as such, we wished our senior soloists the best of luck for a long four days of competition against visiting and local dancers. DBS students did extremely well across the four days with almost everyone being recognised across their sections! Among some of the major award winners were our own students. Elly Haksteeg won the award for the 'Most Promising Revue Style Dancer', Brooke Chandler for 'Most Promising Lyrical Dancer', and Billie Tipping took out the coveted Revue Scholarship of $1000.00. To win this award Billie had to compete in at least 5 solo classes, as well as participate in an Open Ballet Class run by this year's adjudicator and then be selected as a scholarship finalist. Congratulations all on your efforts across that weekend!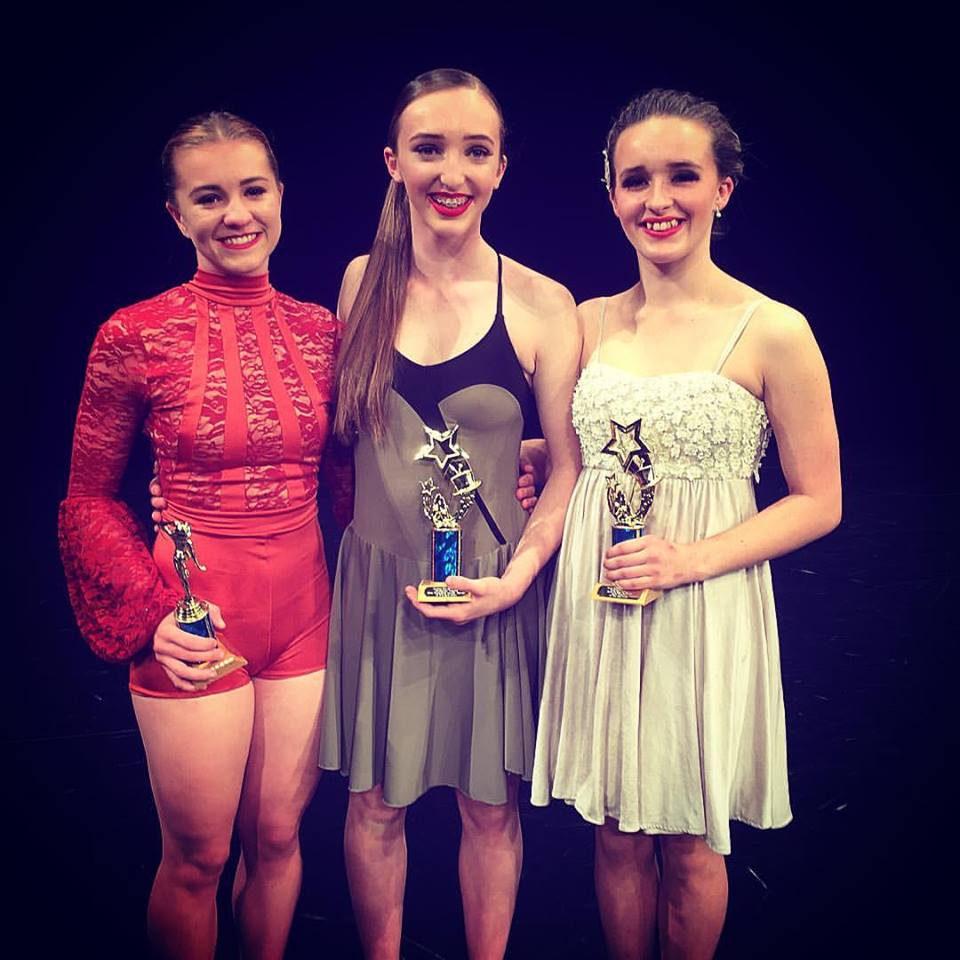 Week 8 came around even more quickly, but this time it was 'DBS WEEK', the best week of the year according to most students. Students were decked out in blue and yellow all week long for a stack of extra rehearsals! The week began with the 14yrs and Opens having a final dress rehearsal on the stage at DRTCC! It was crunch time for the Open Team with only 3 days of rehearsal before they tracked off to Sydney Eisteddfod!
Throughout the week amongst our own rehearsals, junior solos were happening, which, once again returned the students with some spectacular results! A special mention goes out to Indianna Bealing who was the winner of one of the major trophies, the 'Encouragement Award for a Soloist 12yrs and Under'. Congratulations Indianna!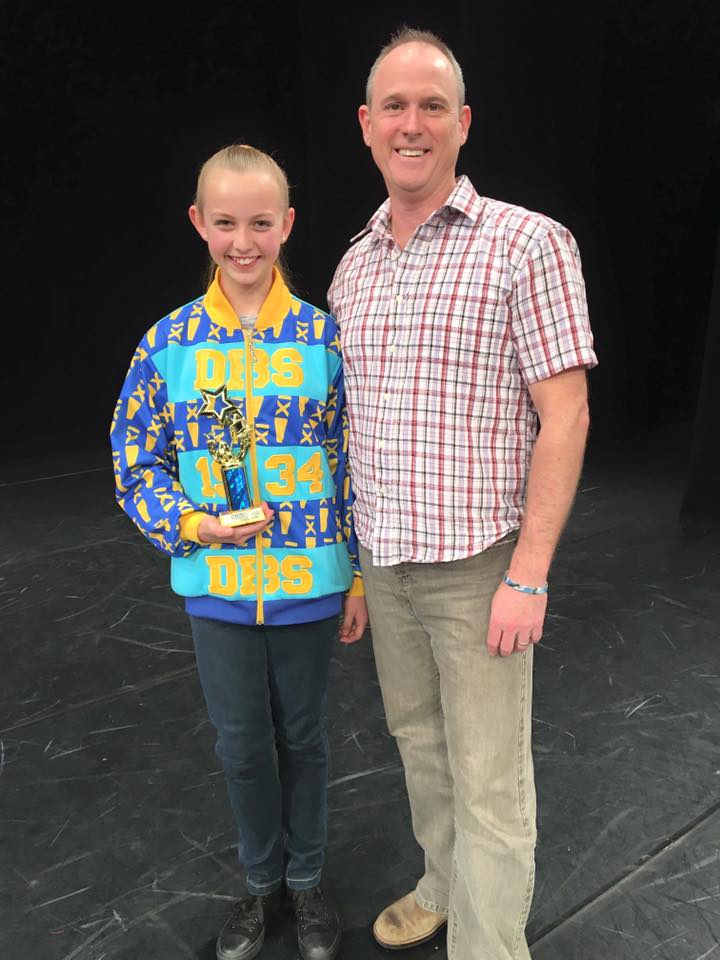 The week continued with lots of hard work and as Friday came around we said farewell to the Open Team and half of the DBS staff as they headed off on a bus set for Sydney Eisteddfod! They raised the roof while they were there, with a spectacular classical performance amongst some of the best full-time schools in Australia! While there they also competed in the first round of the Open Jazz! The team landed themselves a spot at the finals to be held at the Sydney Opera House in August! This will be the 4th time DBS has made it to this round! A spectacular effort by all! With everyone running on an absolute high, they piled back onto the bus to head back to Dubbo to light up the local stage the next day! Congratulations #squad82!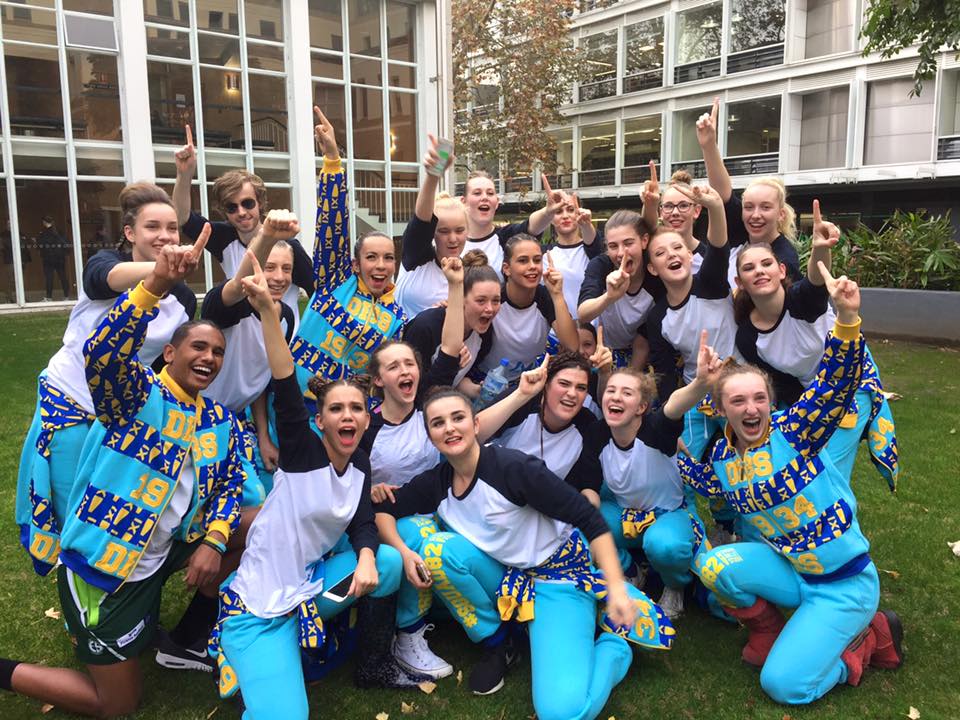 While the Opens were in Sydney, the action didn't stop back home! Our junior students 12yrs and under were tearing up the stage at Dubbo Eisteddfod! The groups did extremely well with the 12yrs Contemporary scoring 1st place with a huge mark of 91! There were a bunch of placings throughout the day and we send a huge congratulations to all who danced across the stage! This year marked the first eisteddfod for a lot of our 8yrs students, we hope you had a spectacular time performing! As the day came to a close there was no rest for our staff…back to the studio to finish up the last bits and pieces of costumes and headpieces for the next day!
Sunday it was the senior's time to shine, and that they did! A stunning display of hard work and effort from our 14yrs and Open Teams over what was a very long day! from 8am-9pm the students were outstanding both on stage and off! The Open Entertainment took out the award for 'Best Senior Group' with their Open Entertainment piece 'Wild,Wild Party', it received a huge score of 96! It absolutely blew to roof off the theatre with cheers like we've never heard before! You can catch this routine again as well as soloist Billie Tipping at the Grand Concert being held at DRTCC THIS SATURDAY! Tickets are available online at www.drtcc.com.au!
The eisteddfod train has dropped back a gear now, but not for long as the Opens prepare for their next round of Sydney Eisteddfod in the school holidays, where they will perform 2x contemporary's, a lyrical and entertainment routine! We wish them the best of luck for the coming weeks!
Thank you to all for your efforts over the past term with a lot of extra classes! Hard work has paid off! Enjoy your well deserved rest!