&nbsp
The annual DBS Party was held on Saturday 26 August with this years theme being Heroes & Villains! We had over 70 students and their friends attend. Students from our Tiny Treasures all the way to the Open team attended the party! Such a variety of different characters came along including The Incredibles, The seven dwarfs out of Snow White, The Mask, Supergirl, Batman and even the Minions out of Despicable Me!!
We started the night off with our annual catwalk which showcases everyones wonderful outfits. For each age group the staff selected the best costume which the students then got a special prize. The winning best costumes were Malificent, Darth Vader, Minions, The seven dwarfs and The Incredibles. Well done to everyone on their costumes they all were fantastic!
After the famous DBS catwalk the students then went off and had pizza for dinner. But the party was not over quite yet, after the pizza the games kept continuing with everyones favourite the card game, marriage and freeze! After that we then played a game of relay and the students were the heroes and the staff were the villains! We then finished the night with the traditional Year 12 Graduates final dance in the circle which then turned into a run of the open jazz!!!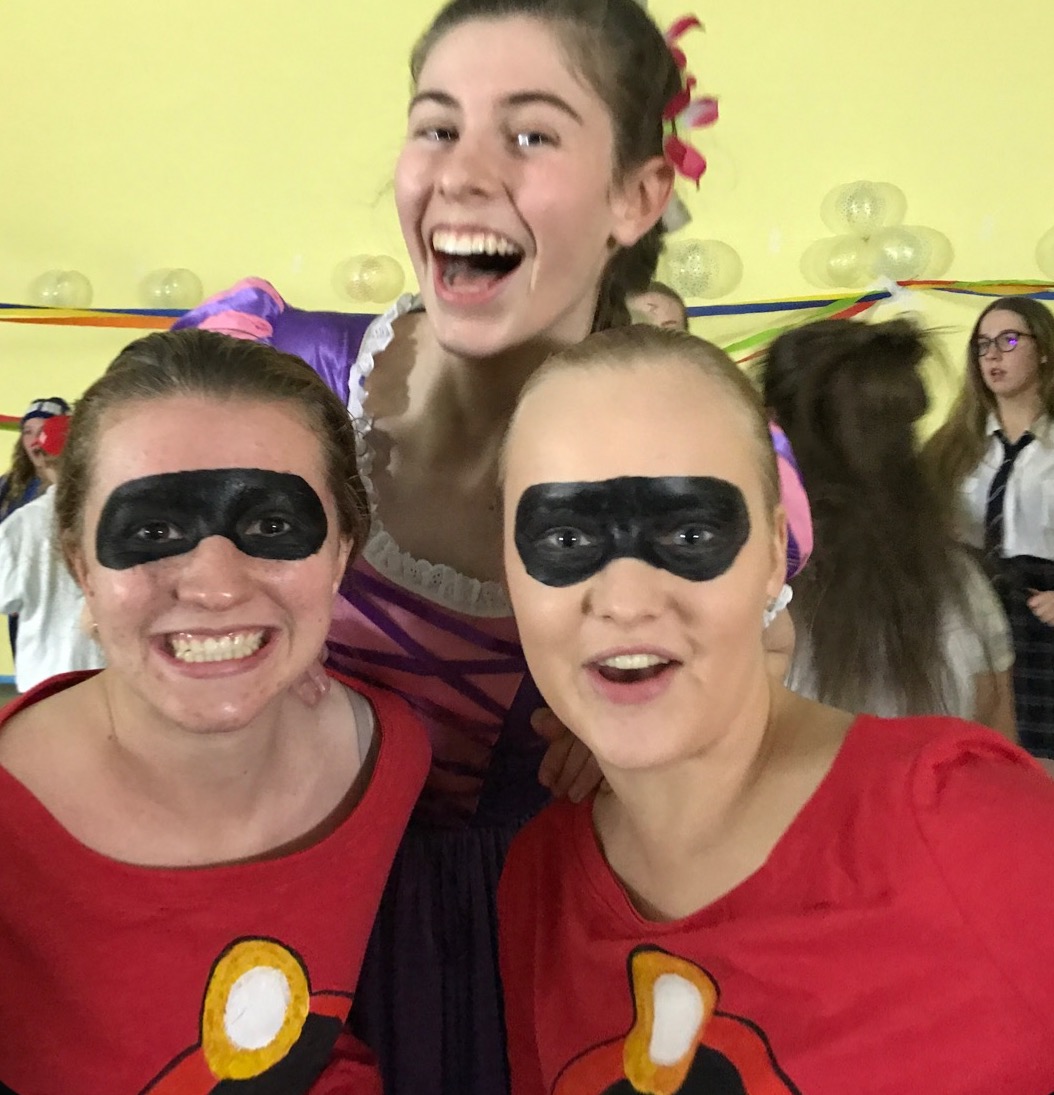 We hope you all had a fantastic time and enjoyed it as much as we did! There were lots of dancing and laughter throughout the night from everyone! Thank you to everyone who came along, we can't wait to do it again next year!